Baby Bed TX-C060 Baby Bassinet, Bedside Sleeper for Baby, Easy Folding Portable Crib with Storage Basket for Newborn, Bedside Bassinet, Comfy Mattress/Travel Bag Included
Product Detail
Product Tags
For Baby Newborns Up to 6 Months - Our baby bedside sleeper is the ideal baby furniture for your nursery needs. With a strong, sturdy frame and comfy, wide base, our bedside basinet is easy to assemble and meets all Consumer Product Safety Regulations.
6-Setting Height Adjustment - From baby room to living room, our bedside crib can adjust to nine different heights to make sleeping, breast-feeding a breeze. Slides easily into place and latches securely so baby is always safely by your side.
Multi-Purpose Baby Furniture - Round the clock care with our multi-functional bedside sleeper. Our baby cot provides good air circulation with double mesh siding and detachable side for ease of access when you need to feed or change your baby. With baby by your side, you can relax and get some much-needed rest.
Easy to Set Up - With easy-to-follow instructions you can have your baby bassinet set up in no time. Comes with a comfy, washable mattress along with a delightful music box to lull your baby to sleep and two detachable toys to keep them happy. Everything you need in a cosleeping baby bed.
ASTM Certified – Every baby bassinet is tested and certified under the strict regulations of the American Society for Testing and Materials.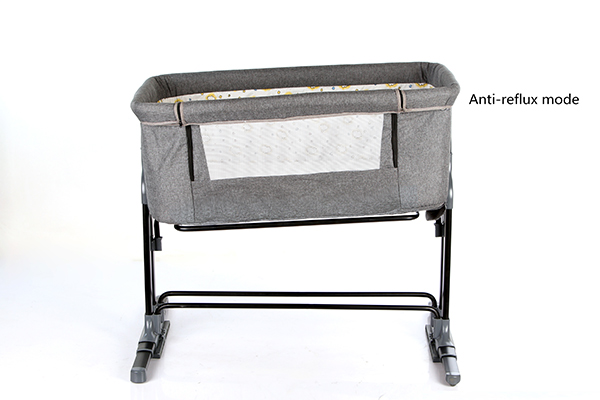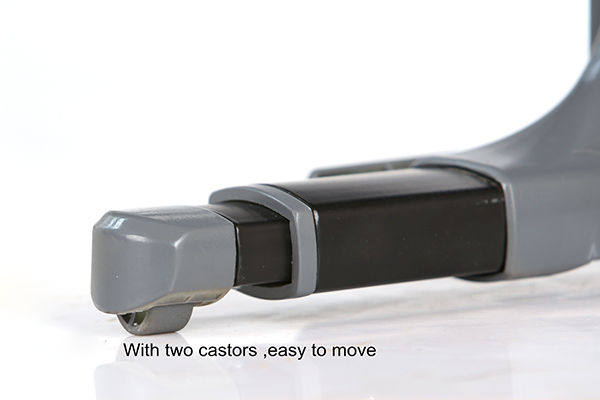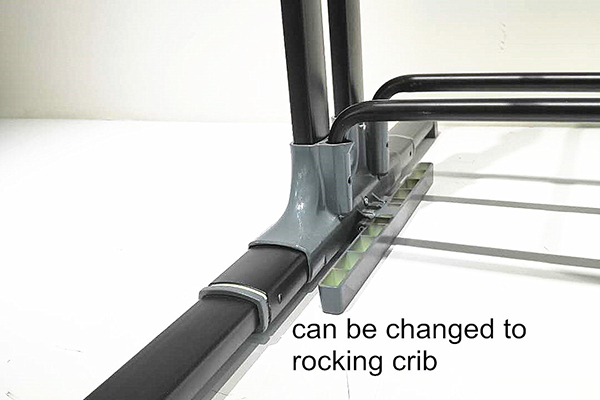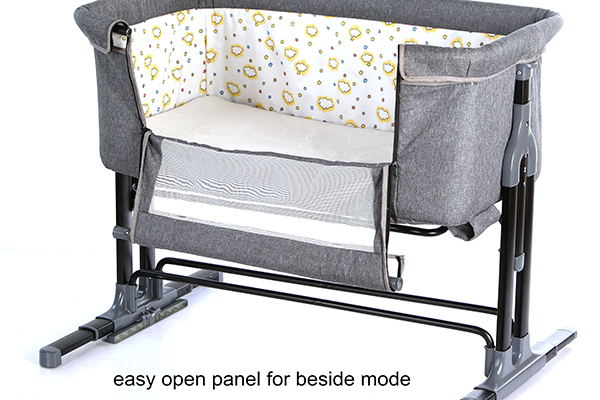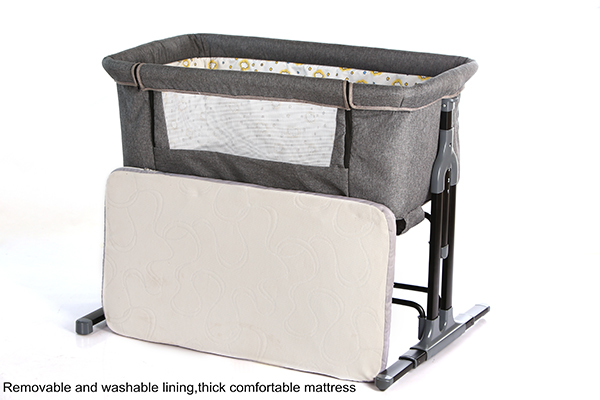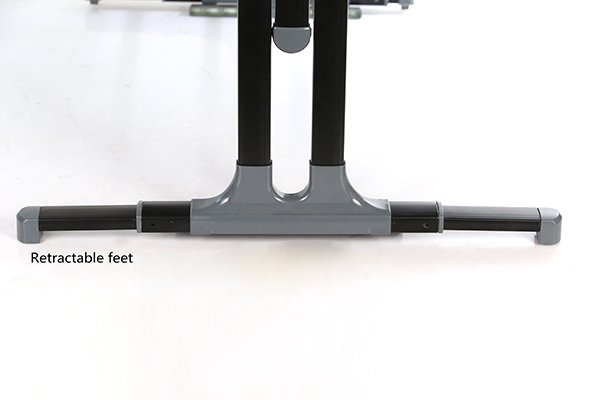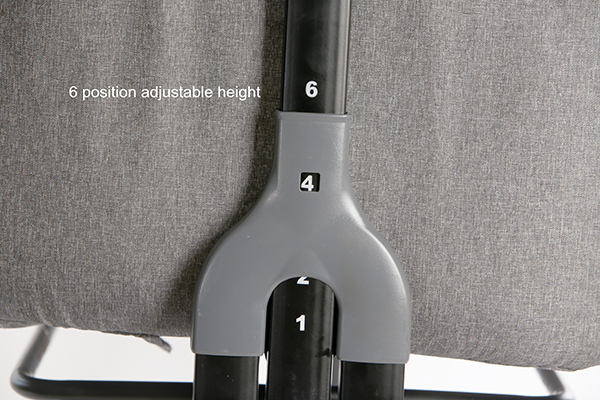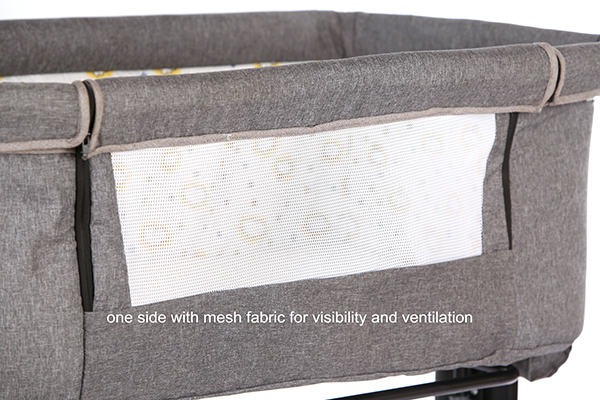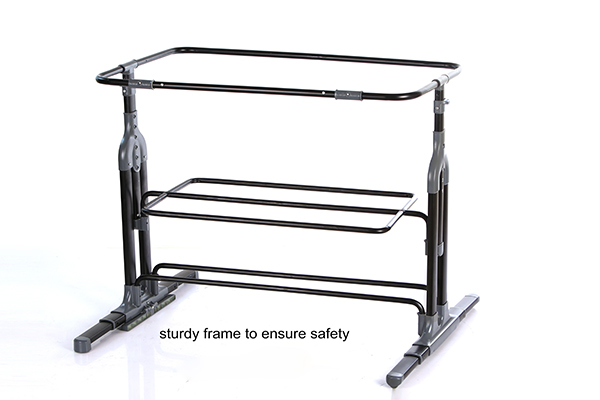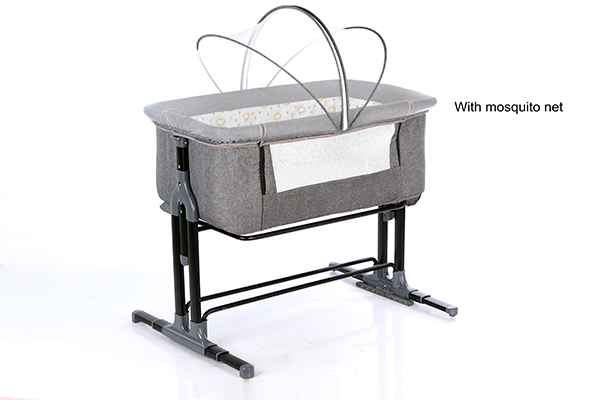 Technological Innovation
The application of scientific and technological innovation has formed the "incubator" of the baby stroller industry, accelerated the updating and upgrading of products, rapidly promoted the new baby stroller products to the market, provided strong support for the development of the industry, and promoted the "interactive cycle" of industrial upgrading. We will truly realize the co construction of innovation incubators and share new achievements in development.
---
Previous:
Baby stroller TX-019 Baby Tricycle – Baby Trike, Toddle Tricycle with 360° Swivel Seat, All-Terrain Rubber Wheels, and Multiple Recline Positions
Next:
Kids Tricycles Age 24 Month to 5 Years, Toddler Kids Trike for 2.5 to 5 Year Old, Gift Toddler Tricycles for 2 – 4 Year Olds, Trikes for Toddlers
---