All Terrain Toddler Bike 6-in-1, Officially Licensed & Designed by Bentley Motors UK; Baby to Big Kid Tricycle is a Compelling Statement of Performance & Luxury, Dragon Red (10m-5y+)
Product Detail
Product Tags
● This 4-in-1 tricycle makes a bold statement everywhere you go. It transforms from a baby tricycle to a big kid trike as your baby grows from 10 months to 5+ year olds.
● ENHANCED CONTROL AND SAFETY - Freewheel function for safe parental control; Rear brake for safe stops; 5-point seat belts for extra security in this baby tricycle.
● INCREDIBLY AGILE - Rotating ergonomic seat for precious eye contact; Adjustable back support for different sitting positions and slightly reclines during naps; Detachable safety guard for comfort sitting process.
● ENHANCED EXTERIOR - Air wheels (Front 12", Back 10") for a smooth ride on this all terrain trike, even in the snow; Wheel fenders to protect the toddler tricycle from dirt and dust.
● TUNED TO PERFECTION - Foldable 50 SPF waterproof canopy for all weather conditions; Window for parental supervision; Additional footrests for the smallest passengers; Simulated leather wrapped handlebars; Anti-Slip Pedals to prevent any slippery accidents.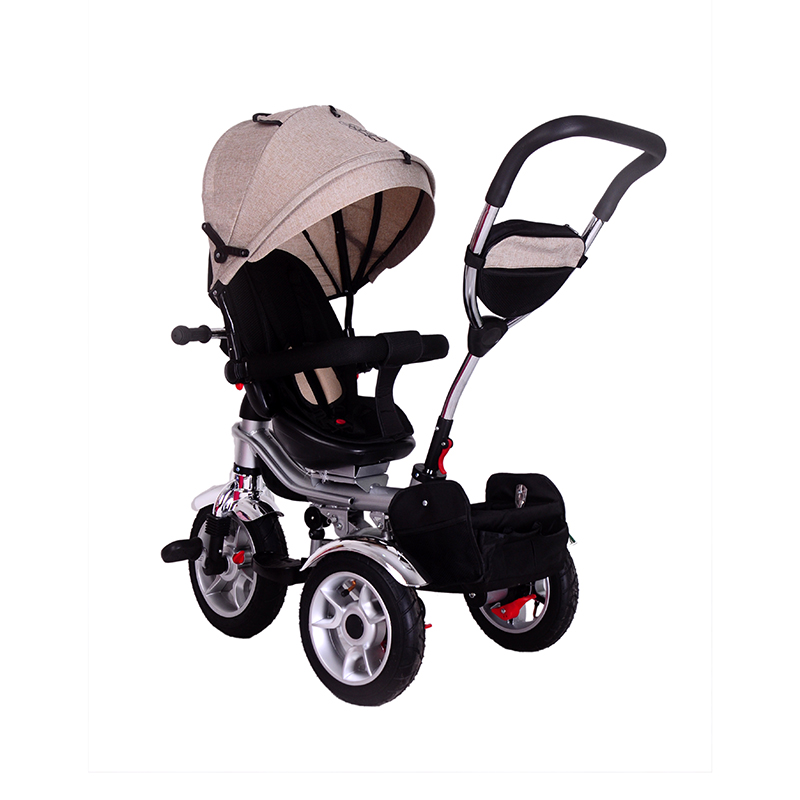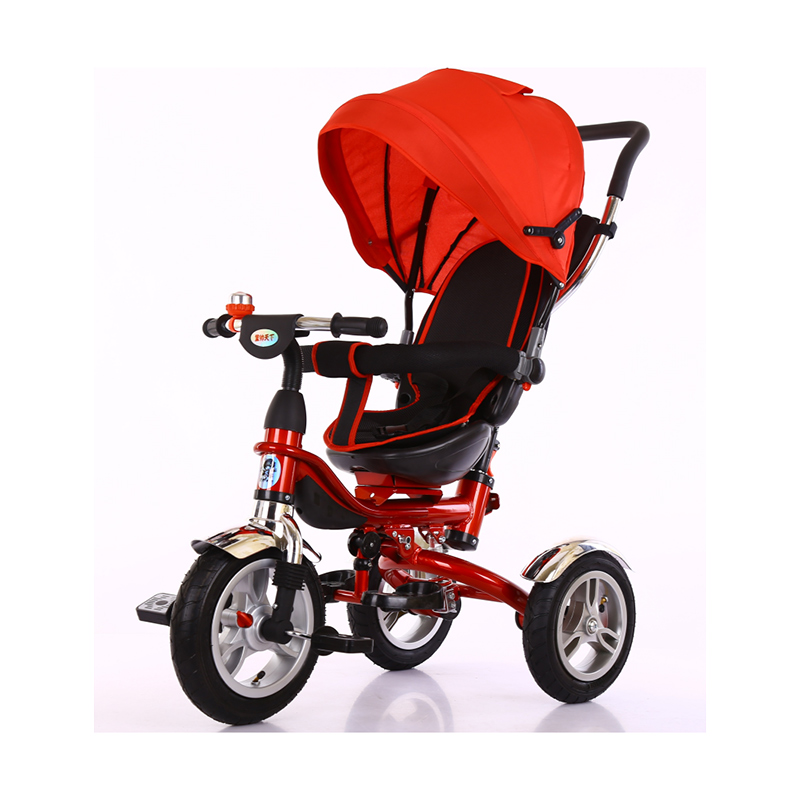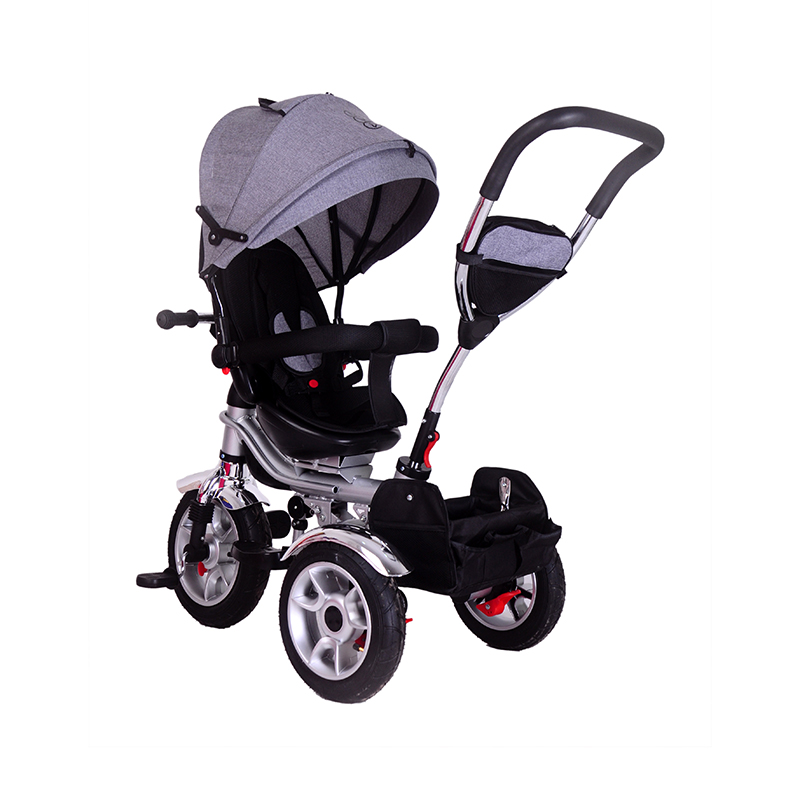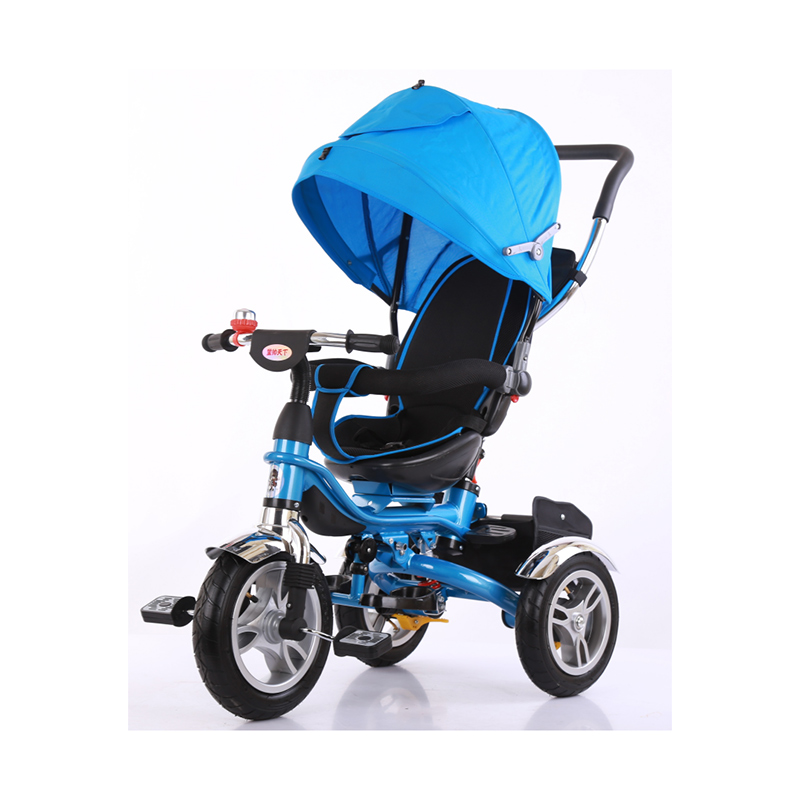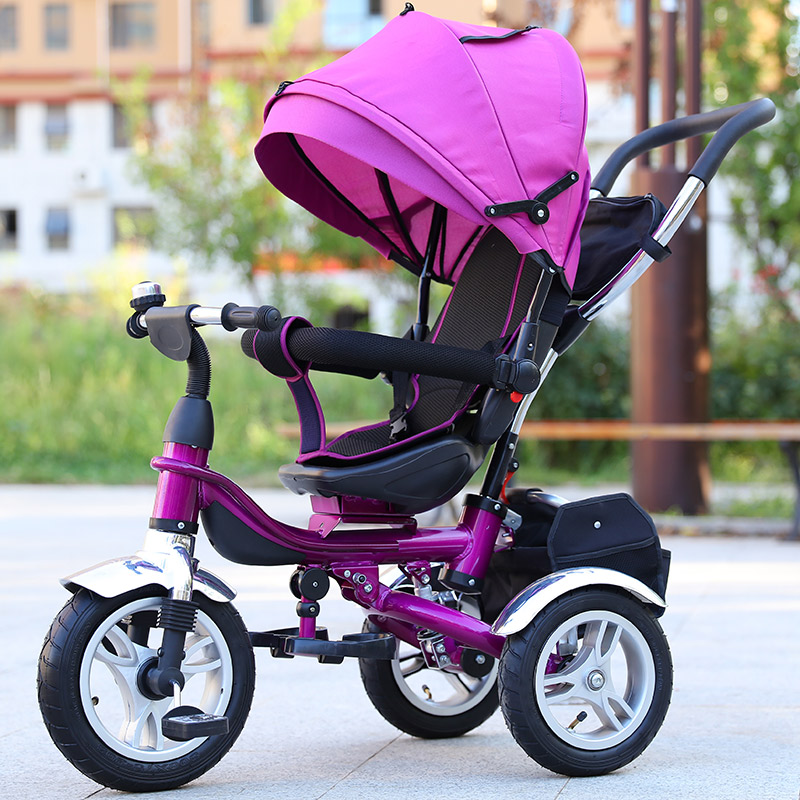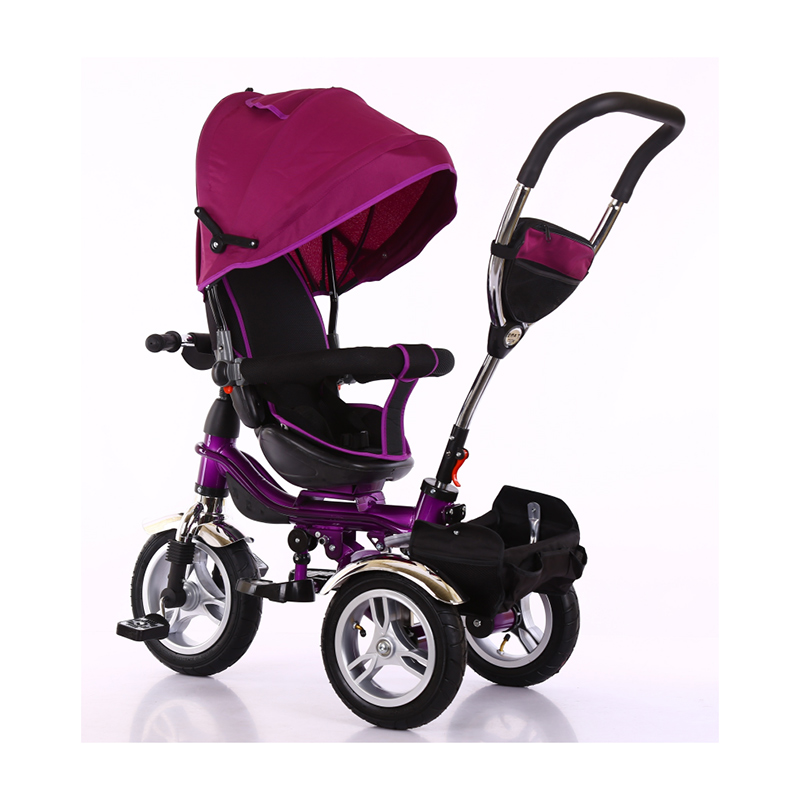 As a parent, finding the perfect tricycle for your child can be a daunting task. Fortunately, the 4-in-1 tricycle is here to make life easier. This versatile tricycle transforms from a baby tricycle to a big kid trike, growing alongside your child from 10 months to over 5 years old.
One of the standout features of this tricycle is its enhanced control and safety. As a parent, it's crucial to know that your child is safe and secure as they ride. With the freewheel function, you can control the tricycle's speed and steer it in the right direction. The rear brake ensures that the tricycle comes to a safe stop, preventing accidents and falls.
Another safety feature of this tricycle is the 5-point seatbelt. As your baby grows, they become more adventurous and may attempt to stand up or lean over the edge. The seatbelt keeps them securely in the seat, protecting them from injury.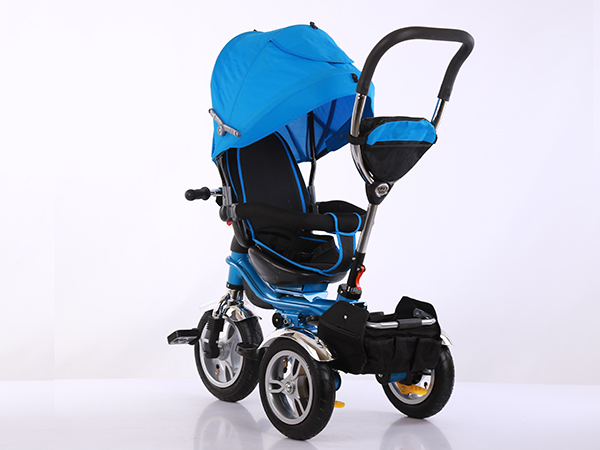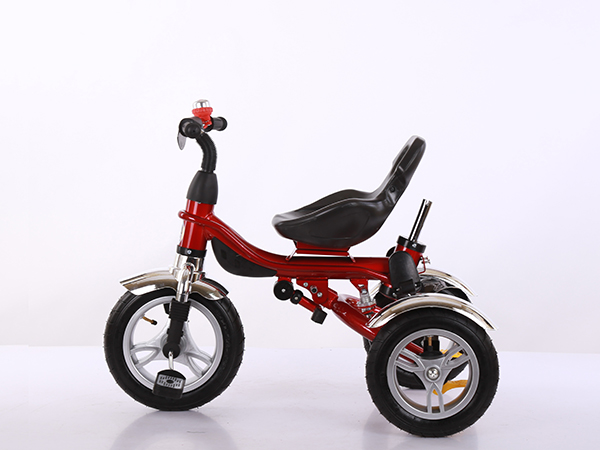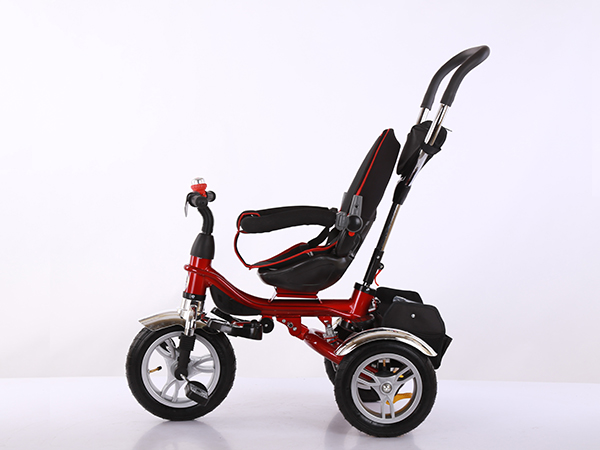 But safety isn't the only benefit of this tricycle - it's also incredibly versatile. It transforms from a baby tricycle, where your child can ride comfortably with the help of the parent handle, to a big kid trike where they can pedal and steer on their own.
And the best part? The 4-in-1 tricycle makes a bold statement everywhere you go. Its sleek design is sure to turn heads and make your child feel like the coolest kid on the block. Whether you're cruising around the park or running errands, the tricycle's style and functionality won't go unnoticed.
---
Previous:
Tricycle with Push Bar & Rotating Seat, 4-in-1 Children's Tricycle, Foldable & Detachable Children's Car, Metal EVA
Next:
---